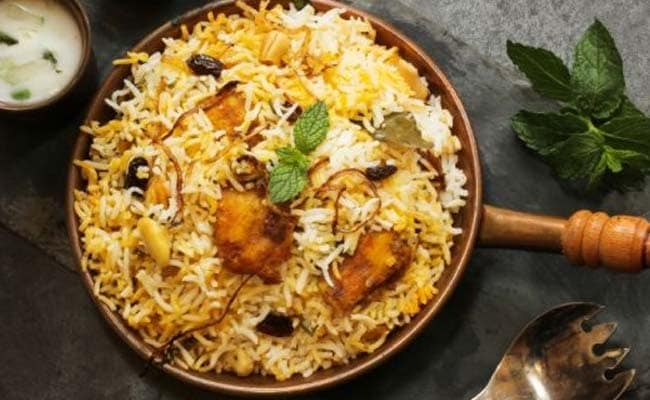 The Deccani Biryani Makers Association had applied for the GI tag in 2009.
HYDERABAD — Mention the word 'biryani' and your brain conjures up images of Hyderabadi biryani. Biryani connoisseurs swear by its taste and aroma. But the much-loved rice preparation, mastered in the kitchen of the Nizams, the world-famous Hyderabadi Biryani has failed to secure a geographical indication (GI) tag.
The Deccani Biryani Makers Association had applied for the GI tag in 2009. The biryani, which derives its name from the city famous for its pearls, has been part of the elaborate Hyderabadi cuisine for nearly 400 years.
But the applicant apparently failed to provide supporting documents about its historical origin and data, according to the GI registry in Chennai.
Chinnaraja G Naidu, Assistant Registrar of Trademarks & Geographical Indications Registry, said the registry had issued examination reports thrice over the past few years, with a direction to the applicant to produce the documentary evidence with respect to the historical data from the gazetteer and proof of origin of the product (Hyderabadi Biryani). But there has been no reply from the applicant.
On April 28, 2009, the association had filed an application with the Assistant Registrar of Geographical Indications, Geographical Indications Registry in Chennai for registration of 'Hyderabadi Biryani'.
A geographical indication points to a specific place or region of production that determines the characteristic qualities of the product which originates from that place. It is important that the product derives its qualities and reputation from that place.
An appeal, if any, relating to the proceedings may be preferred to the Intellectual Property Appellate Board, Chennai within three months from the date of order, the applicant was informed.–PTI